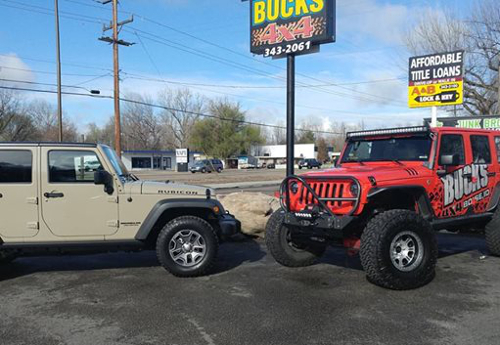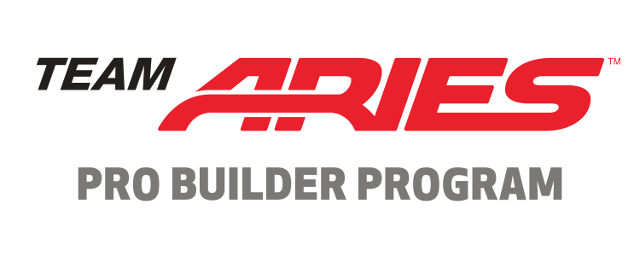 ARIES Automotive, a fast-paced marketer and innovator of truck, Jeep, SUV and CUV accessories, is excited to be involved in another epic Jeep build. A Team ARIES Pro Builder, Buck's 4x4, and an organization called Rebuilding Generations are working together to transform a 2017 Jeep Wrangler Unlimited into a full adventure Jeep for the Easter Jeep Safari in Moab, UT.
We live in a fast-paced, information-filled age. It has become standard practice to learn just about everything from a quick Google search. Unfortunately, there is now a widening generational gap between the information-age children and the older generations that learned important life lessons that only time and patience can teach. Rebuilding Generations is an organization that is dedicated to bridging that gap by pairing up the skills and knowledge of true automotive experts with the excitement of young enthusiasts. This exchange of information, in which each learns valuable lessons from the other, while working together to transform an automotive project into a masterpiece, truly ignites the passion that both groups share about the auto industry.
For this special Easter Jeep Safari build, Rebuilding Generations will be teaming up with one of Team ARIES' own Pro Builders, Buck's 4x4. Since 1966, Buck's 4x4 has been THE place in Idaho to get a vehicle outfitted for off-road adventure. Located in Boise, Jeff Buck and his crew can handle any automotive job you can think of. From oil changes to full welding and fabrication work, they have the knowledge and skill to tackle any job. It's this know-how and reputation that has kept Buck's 4x4 thriving for over 50 years.
The 2017 Easter Jeep Safari is one of the biggest off-roading events in the United States. Based out of Moab, UT, the annual event features nine days of trail riding and hardcore rock crawling in the beautiful backdrop of red rock landscapes and the meandering Colorado River. Buck's 4x4, in conjunction with Rebuilding Generations, will be creating a 2017 Jeep Wrangler Unlimited Adventure Jeep for the event. The build will feature the following components from ARIES Automotive:
Additional sponsors include CURT Manufacturing, WARN, BDS Suspension, Fox Shocks, KargoMaster, SOTA Offroad Wheels, Factor55, Bartact Seat Covers, JKS Suspension, API Tires, Alpine Stereo, Hoffman's Autobody, The Wrap Shop and Yukon Gears.
Stay tuned for the completed project at www.teamaries.com! For more information on how to join the Team ARIES Pro Builder Program, please contact sponsorships@ariesautomotive.com.
About ARIES Automotive: ARIES is a fast-paced marketer and innovator of truck, Jeep, SUV and CUV accessories. We specialize in custom-fit grille guards, bull bars, side bars, running boards and interior floor liners, as well as Jeep-specific accessories, such our modular Jeep bumpers. ARIES accessories are made vehicle-specific and are available for most makes and models of trucks, Jeeps, SUVs and CUVs sold in North America. We operate out of five regional warehouses throughout the U.S. and Canada, and our products are marketed through retailers, distributors, installers and eTailers across North America.