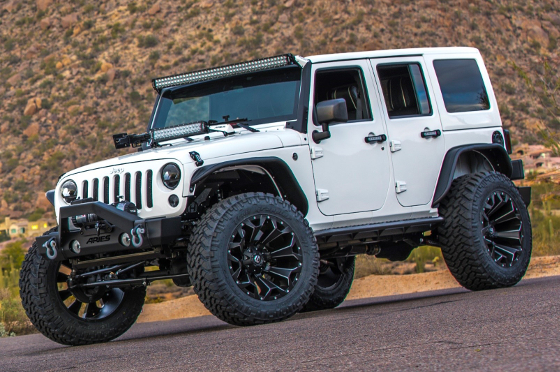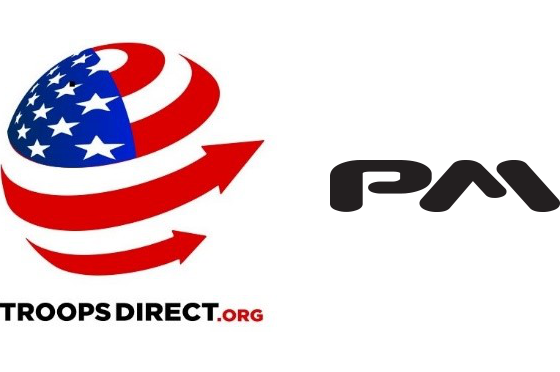 ARIES Automotive, a fast-paced marketer and innovator of truck, Jeep, SUV and CUV accessories, is taking part in a particularly special Jeep build, in conjunction with ProMotorsports, Skyjacker, SOTA Offroad and MLB player Jonny Gomes, to benefit TroopsDirect.
TroopsDirect is a nonprofit organization that serves as an on-demand supply line for American troops stationed anywhere in the world. The organization provides service members with supplies and support, such as body armor, generators, communication equipment, medical supplies, nutritional supplements, toiletries and even replacement uniforms. When these things are not readily available through the usual chain of supply, TroopsDirect is a fast, reliable service for American soldiers to depend on.
ARIES Automotive has teamed up with ProMotorsports, a Team ARIES Pro Builder, as well as Skyjacker and SOTA Offroad, to do a Jeep build specifically to benefit the noble efforts of the TroopsDirect organization. With several unique ARIES products and ProMotorsports' install expertise, we will be transforming a 2016 Jeep Wrangler JK Unlimited into an aggressive, off-roading machine.
ARIES donated the following:
NEW Jeep one-piece front and rear bumpers with brush guard and shackles

NEW Jeep roof and hood light mounting brackets

NEW Jeep heavy-duty spare tire carrier
The project is also fortunate to have the help and support of MLB player Jonny Gomes. Gomes is an American professional baseball outfielder who has played for the Tampa Bay Rays, Cincinnati Reds, Washington Nationals, Oakland Athletics, Boston Red Sox, Atlanta Braves and Kansas City Royals. He last played for the Tohoku Rakuten Golden Eagles of Nippon Professional Baseball.
"TroopsDirect and this nation's service members are very lucky to have the support of Jonny and the entire Royals organization," said TroopsDirect Executive Director Aaron Negherbon. "Jonny has been a huge supporter of TroopsDirect. He embodies everything that is great about Major League Baseball and the patriotism that baseball evokes in us all."
The build will occur on-site at the Off-Road Expo, presented by Nitro, in Scottsdale, AZ on March 18-19. All profits made from the sale of the build will be donated to TroopsDirect.org.
To see a video about ProMotorsports and the build process or to become an ARIES dealer, click here.
About ARIES Automotive: ARIES is a fast-paced marketer and innovator of truck, Jeep, SUV and CUV accessories. We specialize in custom-fit grille guards, bull bars, side bars, running boards and interior floor liners, as well as Jeep-specific accessories, such our modular Jeep bumpers. ARIES accessories are made vehicle-specific and are available for most makes and models of trucks, Jeeps, SUVs and CUVs sold in North America. We operate out of five regional warehouses throughout the U.S. and Canada, and our products are marketed through retailers, distributors, installers and eTailers across North America.
About ProMotorsports: ProMotorsports specializes in automotive accessories, wheel and tire packages, performance parts and complete automotive conversions. They have been featured in multiple magazines and have received many awards through the years. Despite their continued growth in the exotic / luxury car market and aftermarket parts, wheels and audio/video sectors, their primary business remains in building complete custom vehicles, from mild to extreme, for professional athletes, top executives, businesses and manufacturers.