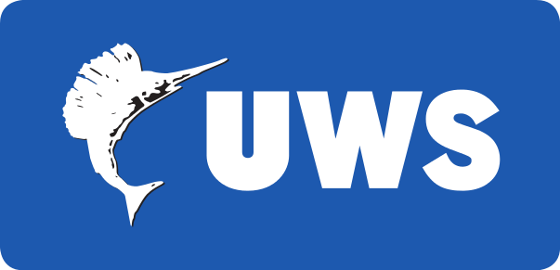 Eau Claire, WI -- June 2, 2017 -- CURT Group, a portfolio company of Audax Private Equity and a leading sales, marketing, engineering, and distribution company of towing products and truck accessories, announced today that it has entered into an agreement to acquire United Welding Services (UWS) from Thule, Inc. (subsidiary to Thule Group AB (publ.)) Headquartered in Perry, Florida, UWS is a leading American manufacturer of storage solutions and truck accessories for professional tradesmen and truck enthusiasts. The transaction is expected to close in June, 2017.
This acquisition complements CURT Group's expanding brand portfolio and truck accessory product lines. UWS is an iconic brand known for manufacturing high-quality American-made products. As a member of the CURT Group family of brands, they offer several exciting US-based manufacturing capabilities, as well as a full product line of cross-bed truck boxes, chest boxes, transfer tanks, hitch carriers, and ladder racks.
"The acquisition of UWS marks another milestone moment in CURT Group's history. It not only adds a new product line, customer base, and manufacturing capacity, but we are also gaining a talented and motivated team that is aligned with the CURT Group culture of the customer is KING and our associates are our greatest ASSET," said CURT Group CEO, Rock Lambert. "This acquisition reaffirms our strategy of being a leader in aftermarket truck and towing accessories. We want to offer our customers a portfolio of the industry's leading brands with the broadest product offering in the automotive, truck, and Jeep accessories market."
In addition to a full line of towing and truck accessory products, CURT Group will be able to offer UWS customers an expanded distribution network. The expansive network of warehouses strategically located throughout the US and Canada will make UWS products more accessible than ever before.
"Becoming part of the CURT Group family is extremely exciting for UWS, and it is the perfect partnership given the adjacency of our products and customer channels," said Jimmy Giddens, Vice President, UWS. "Together, as part of CURT Group, our combined organization will be able to offer the marketplace world-class products and service, unmatched capabilities, scale and distributive manufacturing, and industry-leading turnaround times."
To learn more about UWS, visit www.uwsta.com.
About CURT Group: CURT Group is a leading sales, marketing, engineering and distribution company of towing products and truck accessories for all types of vehicles, from passenger cars to commercial trucks. Our family of brands includes CURT, ARIES, LUVERNE Truck Equipment, RETRAC and UWS. We are a team of more than 1,000 associates world-wide, with manufacturing plants in Wisconsin, South Dakota, Florida and the Philippines, and 10 regional warehouses across the United States and Canada. We stand for EXCELLENCE in our products and our associates. We aspire to be the industry LEADER by recognizing that the customer is KING and our associates are our greatest ASSET.
About AUDAX PRIVATE EQUITY: Since its founding in 1999, Audax Private Equity has been focused on building leading middle market companies. Audax has invested $4 billion in 104 platform and 569 add-on companies. Through its disciplined Buy & Build approach, Audax seeks to help platform companies execute add-on acquisitions that fuel revenue growth, optimize operations and significantly increase equity value. Audax Private Equity is an integral part of Audax Group, an alternative asset management firm specializing in investments in middle market companies. With offices in Boston, New York and Menlo Park, Audax Group has over $11 billion in assets under management across its Private Equity, Mezzanine and Senior Debt businesses. For more information, visit the Audax Group website www.audaxgroup.com.