Triple-layer design for ultimate interior protection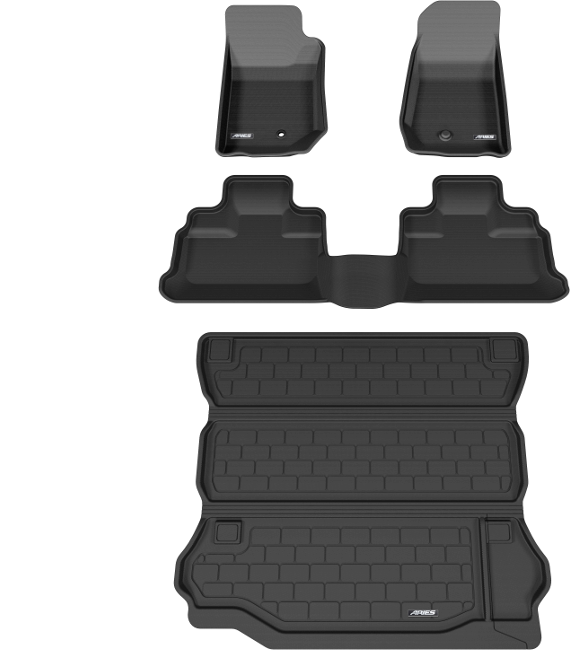 The top layer of finely textured thermoplastic rubber (TPR) is strong, durable, wear-resistant and waterproof to stand up to scuffs, spills and more.
The middle layers of semi-rigid cross-linked polyethylene foam are shock-absorbent, sound-insulating and thermostatic for a more comfortable ride.
Instead of having two contact points or a series of spikes, OmniGrip™ fibers act like thousands of tiny anchors, gripping all types of carpet to prevent shifting.
More features and benefits
Laser-measured for perfect, vehicle-specific contour

Flexible, breathable rubber will not become brittle over time

Raised edges contain all liquids and debris

Available in three different color choices

One-year limited warranty